Thailand Travel & Discovery
Northern Thailand - Pavilion at Royal Park Rajapruek - Chiang Mai
Train From Bangkok to The Umbrella Fold Down Market at Samut Songkhram
A complete experience in a day. Travelling on two trains, a ferry and songthaew to finally arrive at the Amphawa floating market. So much to see you will surely extend to three days.
Have fun catching and eating the fascinating Razor  Clams that populate the sand banks within the calm Meklong river mouth.
Or explore the mangrove forests while travelling by longtail boat.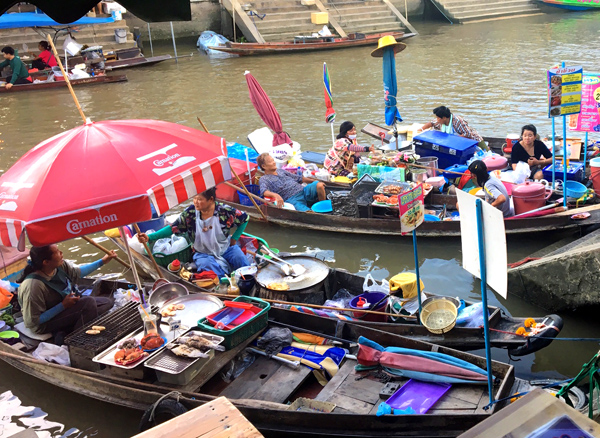 Every weekend a vast array of dishes are on sale beside the canal. Many Homestays available for overnight or longer stay. Book ahead if high season.
Maeklong Umbrella Fold Down Market
The Market is located directly on the railway. Umbrellas and awnings are folded as the train arrives or departs the nearby terminus station.
Purchase your souvenirs. Browse for that perfect gift. Food and drink everywhere and a great photo opportunity.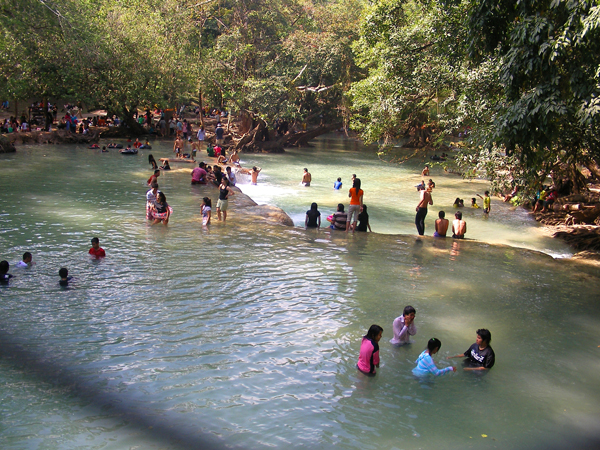 Delightful natural river swimming pools. One and a half hours by car from Bangkok. Alternately travel by train or bus, with last part of journey by local bus. Picnic by the stream with food from the stalls.
Pattaya Nong Nooch Tropical Botanic Gardens
Great Day Trip from Bangkok
Travel by bus or car to Pattaya for the day or stay one night or more in the city. Catch a bus to Nong Nooch Gardens.
Beach at Pattaya suitable for swimming, eating and drinking under the umbellas, but it's better to catch a boat to nearby island.
Search Nong Nooch website for details.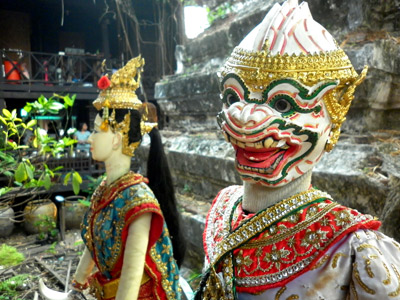 The Artist's House (Ban Silapin)
Quirky and fascinating Artist's House and gallery beside a klong in Thonburi. 
Arrive by longtail boat or taxi.
Travel by train to Kanchanaburi and on to Namtok. Start your journey from Thonburi Station in Bangkok
Visit Waterfalls, Caves, and museums.
Swimming opportunities and souvenir hunting in the markets
Come with me on a journey into the mangroves
Great Ideas In Travel
Beyond Time Restraints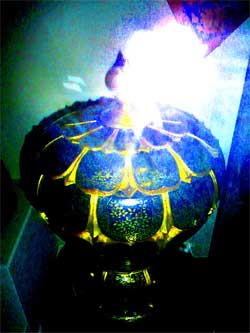 Copyright © Creativetravelplan.com