Blogging Exotic Locations
Nam Tok Chet Sao Noi
-Seven Sisters Waterfall
How to Get to Thailand's Most Delightful Swimming Pools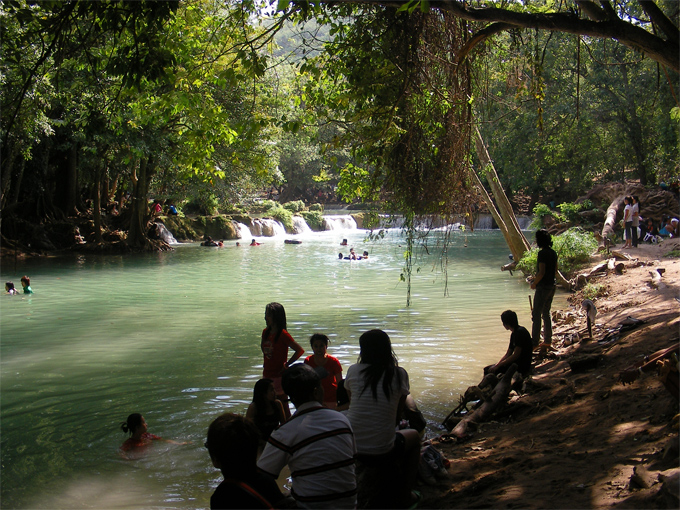 Perfect Swimming Pools -One and a half hours from Bangkok
Catch The Train to Saraburi -and the bus to the falls

Shady Natural Pools formed from Limestone
The natural pools continue on one after another and are about a metre deep with a barely noticeable current— even though a continual flow of water spills over the low falls.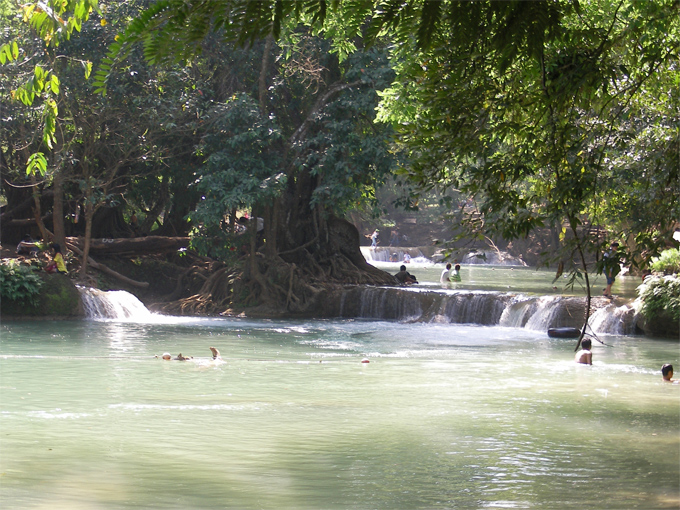 Check Thai National Parks Updates for Times when Open
Depart from Bangkok's Bang Sue SRT Station and Travel to Saraburi or better still, and closer to the attraction- the town of Muak Lek.
Departing the train at either station you can catch a local bus to the falls when they are open. This Delightful Day out can be extended by continuing to Nachhon Ratchasima (Korat city), or simply, return to Bangkok by the bus and train if your time is limited.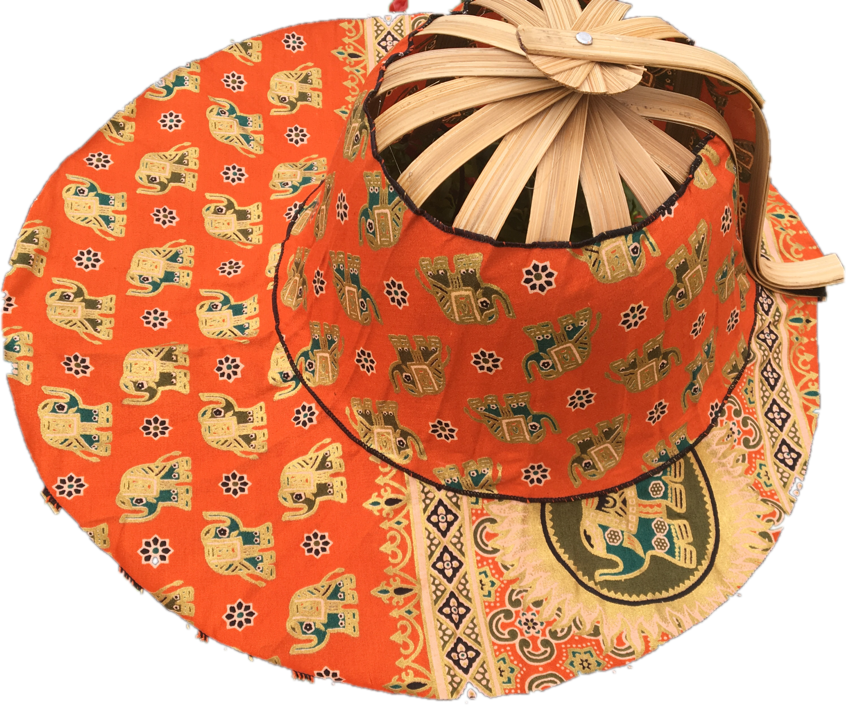 Enlist the use of a hire car and driver to make an easy day.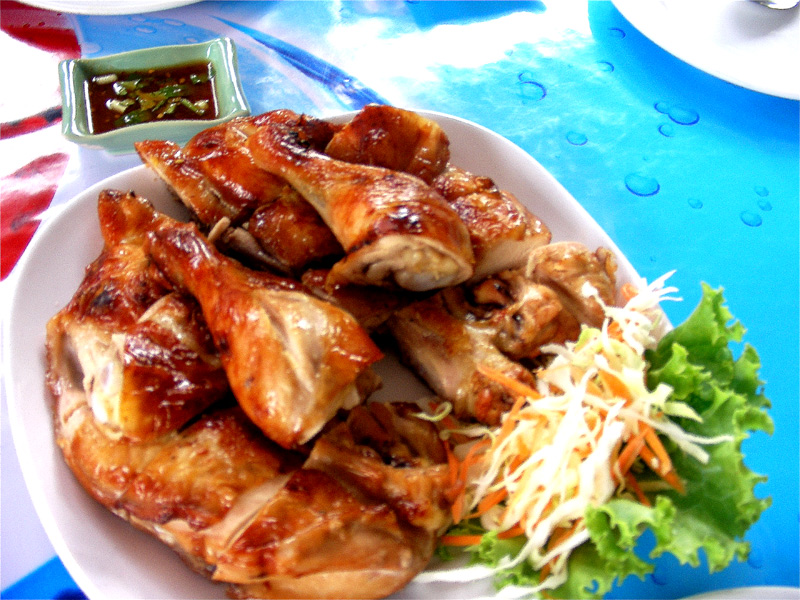 By Car from Bangkok -Self Drive
Hiring a Car Complete with Driver from Bangkok is an Easy Option
Travel by car directly to Chet Sao Noi Waterfall National Park on the highway to Natchon Ratchasima (Korat)  It will take about one and a half hours. Passing Saraburi it is another fifty kilometres.  Nearby also is Khao Yai National Park, another popular destination. Travelling by car gives you the opportunity of touring the hills and ranges and viewing the vibrant yellow fields of sunflowers (in season) before departing for your next destination. Stalls selling local produce and souvenirs offer opportunities to explore the crops and sample other wares.
 Or by bus to Saraburi, then catch one of the smaller buses which depart hourly (busy times more frequently) on to the park.
You can spend the day immersed in the delightful natural swimming pools, picnicking on the banks, or just taking in the tranquil scenery.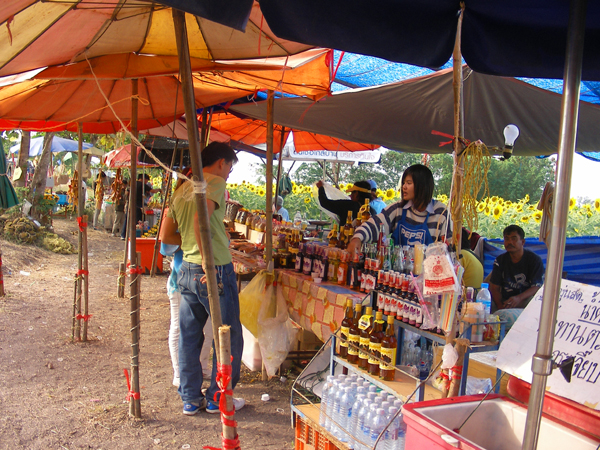 Picnic along the banks of the Pools
Purchase cooked chicken or fish from the numerous stalls after you've parked the car. Picnic mats are available for hire at a minimal cost. Facilities have been upgraded since my last visit so you will likely find tables to use and adequate seating. 
Toilet facilities and changing rooms were smart enough earlier but they have been improved also.
Visit the historic weekend floating market that is situated five kilometres upstream from Samut Songkhram. Transport is by either Sonthaew or Minibus.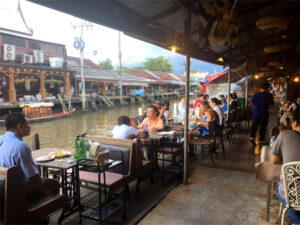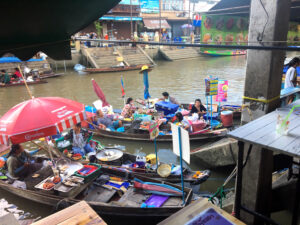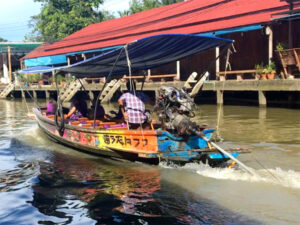 The Razor Clam Bank is fifteen minutes by taxi south of Maeklong Market. A popular picnic spot beneath shady trees. Buy your lunch from a vast array of delights.  A quick boat trip out to the sand bank and learn how to gather the seafood.   Explore the mangrove waterways by longtail boat.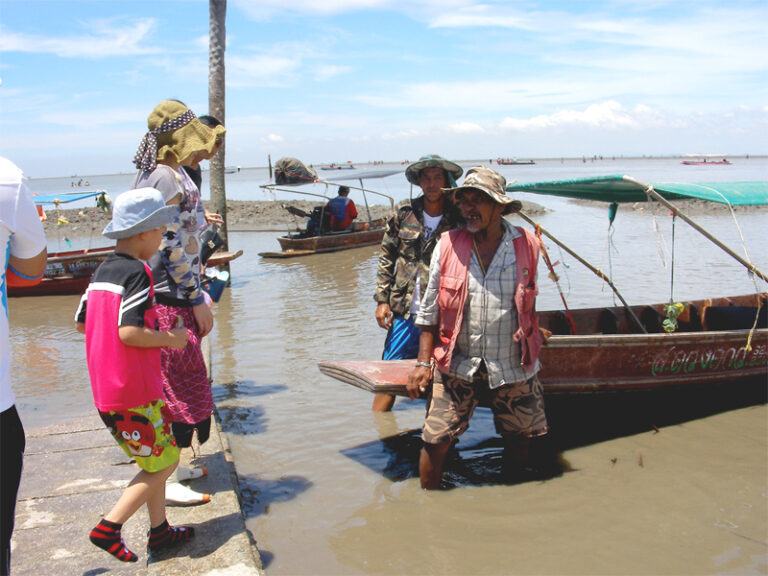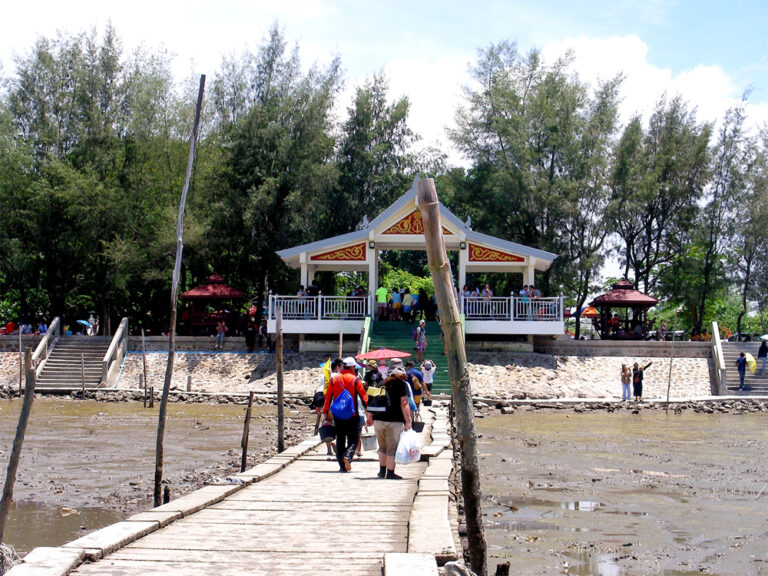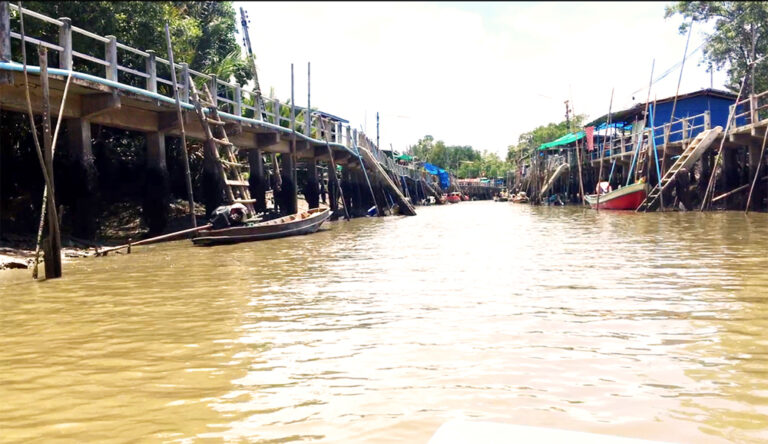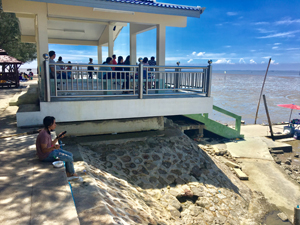 Great Ideas In Travel
Beyond Time Restraints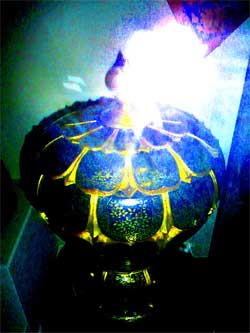 Copyright © Creativetravelplan.com